Dock Levellers with Hinged Lip or Telescopic Lip
Our dock levellers are well-designed solutions for precisely compensating the differences in height between various lorry floors and ramps. Using a dock leveller, the load can be moved in or out of the lorry in a single horizontal movement.
A sturdy steel construction with anti-twist platform easily compensates for lorry tilting, even if the load is not distributed evenly.
Reliable hydraulics with 2 lifting cylinders and a cylinder for the lip is the right choice for any situation, easy to operate and, above all, safe: these dock levellers are equipped with automatic emergency stop valves in the lifting cylinders. They secure the dock leveller right away. This is important, for example, if a lorry drives away while a load is still on the platform.
For every loading situation, we offer the right solution for efficient loading and unloading. You can obtain detailed consultation from your loading technology specialist. For more information, please see the adjacent catalogue.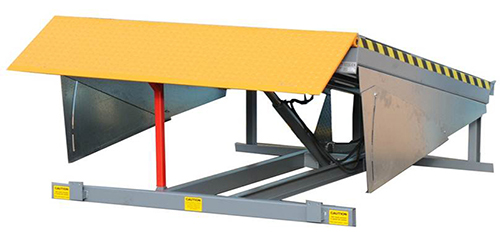 Dock levellers with Hinged Lip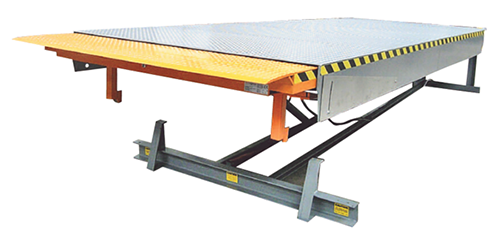 Dock levellers with Telescopic Lip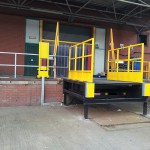 Bespoke Dockleveller designed to Accomodate Double Deck Trailers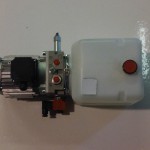 Dockleveller Power Unit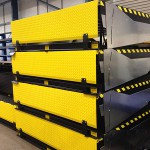 Dock levellers with Hinged Lip
Simple Operation:
Compact unit requiring minimal installation work
One man operation Counterbalanced for easy operation
Automatically floats with vehicle movement Provides safe bridge between dock and vehicle Returns to parked position should vehicle pull away Secure – cannot be taken away in vehicle Includes 2 rubber dock bumpers
Minimal maintenance requirements
Clinical specifications are subject to change
Standard Specification:
Plate Size : 1830 x 760mm
Working range: Max possible 100mm (Max recommended 75mm)
Overall Width : 2350mm
Load Capacity : 5000kg
Projection from Dock : 300mm
Effective Lip Range : 255mm
Lifting force : 16kg approx
Unit weight : 355kg
Other plate widths available where required
Options
Alternative bumper arrangements
Alternative RAL colours
Enquires - Tel 01389609443 Email Service@scotlifts.co.uk